Regular price
Sale price
$16.00 USD
Unit price
per
Sale
Sold out
Share
The perfect journal to help kids (aged 5-12) get the most out of practicing gratitude, but also bursting with fun activities to help build resilience, boost happiness, focus on what is important, stay calm when facing challenges, build a positive attitude, improve mental fitness and enhance well-being.
The perfect resource all kids need for crucial emotional development, that is presented in a colorful, fun and engaging way so kids want to use it.
Kids can learn to manage big emotions, create a growth mindset, focus on their strengths, create meaningful connections, and maintain essential healthy habits to live a happy life.
Childhood is the perfect time to develop resilience and the Resilient ME® Gratitude Journal for Kids is the perfect tool to start this journey.
Activities include: Gratitude practice, mindfulness, breathing, managing emotions, strengths and mindset, Healthy Habits – sleep, nourishment, movement, kindness, mood tracker and happiness scale.
View full details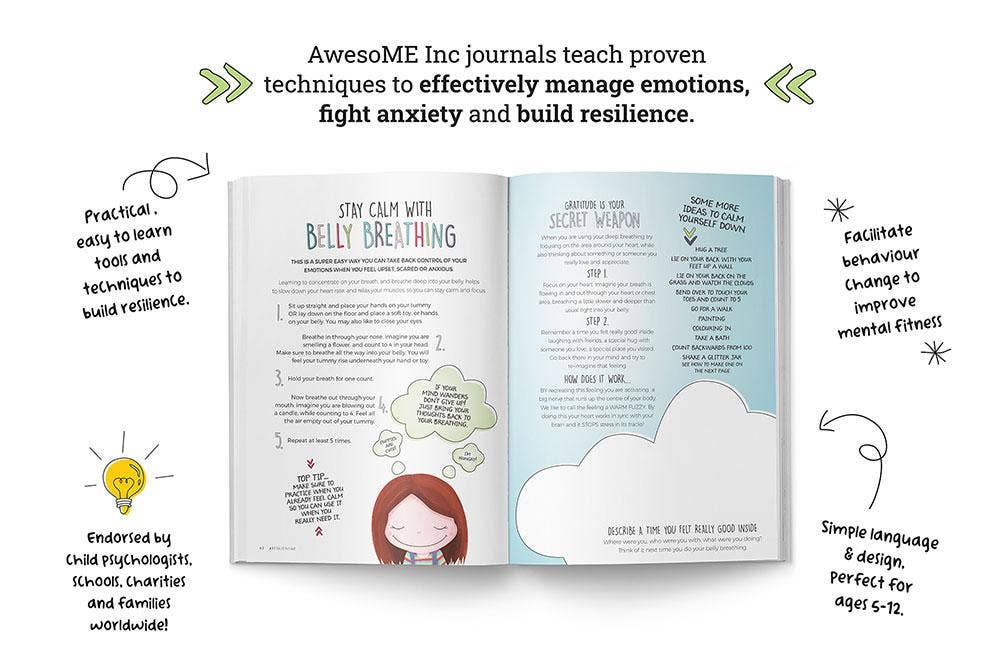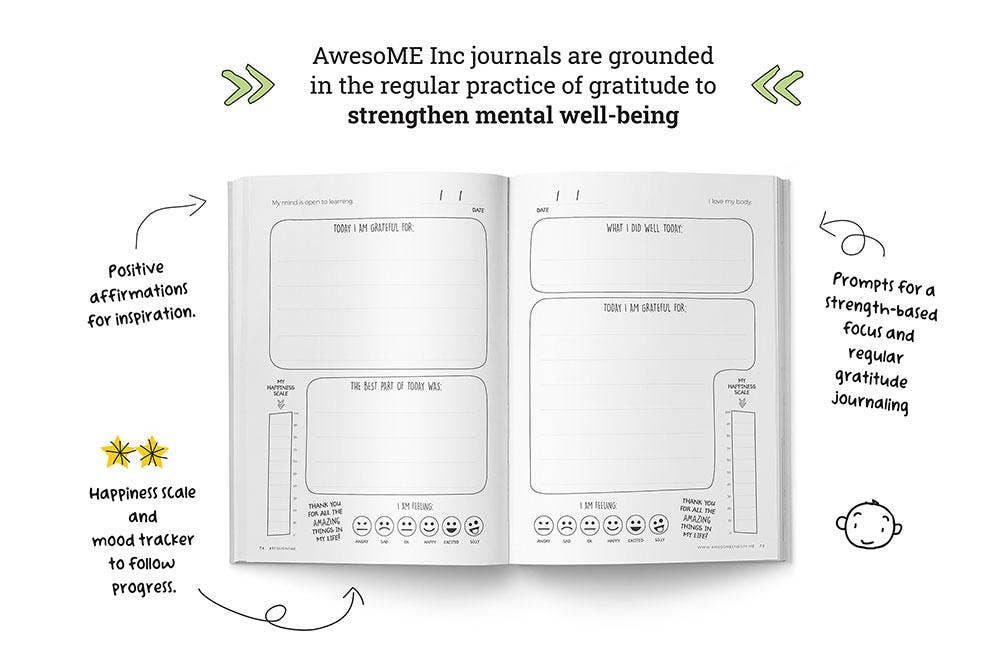 We are two moms whose lives have been impacted by mental illness. It is not discriminatory and we feel everyone should know it is OK not to be OK. There is comfort in conversation and hope in helpful resources.