Regular price
$44.00 USD
Sale price
$44.00 USD
Unit price
per
Sale
Sold out
Share
Let go of the idea of perfection — you are not perfect, you are real.
Let yourself be flawed, and allow yourself to make mistakes. Recognize that you're not always going to have it all together.
Sometimes your heart is going to break, you are going to get hurt, you are going to feel pain. Don't apologize for being broken — every time you break you become exposed to your sensibility.
You become more open with yourself. You become more alive. You see there is nothing quite as beautiful than the souls of those who are beautifully broken.
Their hearts are heavy but they love the deepest.
They have seen the dark but they appreciate everything that shines.
They're compassionate, understanding, and empathetic. Beautiful hearts just don't happen — and you, my dear, are going to show the world just how beautiful you are.
Designed by Bryan Anthonys
Base Material: Brass
Size: 7.1 mm x 10.4 mm
Crystal Dimensions: 2mm x 4 mm
Available Finishes: 14k Gold (nickel-free), Silver (nickel-free)
View full details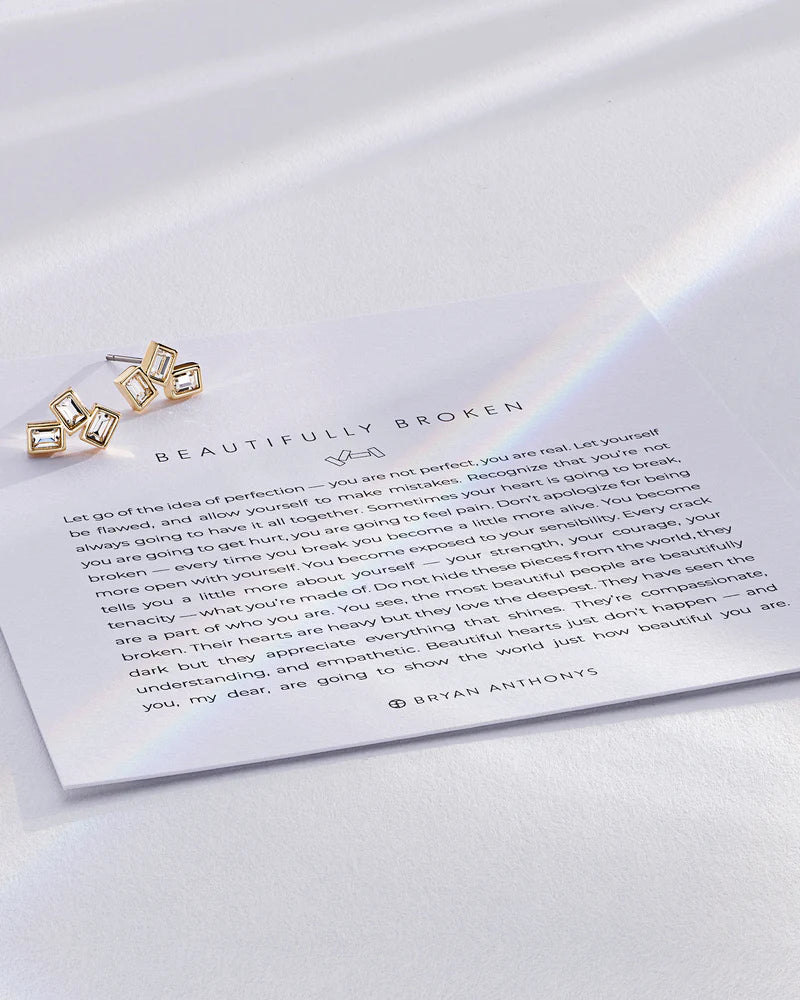 We are two moms whose lives have been impacted by mental illness. It is not discriminatory and we feel everyone should know it is OK not to be OK. There is comfort in conversation and hope in helpful resources.